Distrilab Particle Technology, or "Distrilab Particles" is a division of Distrilab BV. Distrilab BV is established in 1978. We are a particle technology service and knowledge center and have been European distributor for the particle company Duke Scientific for over 30 years.
Distrilab offers particle standards directly from stock. When you contact us by phone our reception will forward you directly to the requested department and colleague. We answer your need in the time we promise.
In 2005 Microgenics Corporation, a Fisher Scientific Diagnostics company, acquired Duke Scientific. Soon after Fisher Scientific and Thermo Scientific merged and since that Duke Scientifics' activities together with the activities of Seradyn, another particle technology company acquired by Thermo Scientific have been concentrated in the Thermo Scientific Particle Technology Group. Due to its expertise in all areas of the particle technology field and its experienced multi-lingual support staff, it was decided that Distrilab Particles will continue as European distributor for the Thermo Scientific Particle Technology group. Centrally located in Leusden, the Netherlands, Distrilab Particles is ideally positioned to serve the European market. Over the years, an efficient logistical system has perfected in order to serve its many customers all over Europe.
Duke Scientific Corporation was the first company to produce highly uniform, extremely small spherical particles, or "microspheres", with certified, traceable diameters. These particle size standards provide the chain of traceability to primary standards by transferring metric dimensions from national laboratories, such as the National Institute of Standards and Technology (NIST)and TUV, to the particles using methods developed in their own laboratories.
After several years of research and extensive trials, Duke Scientific has added a line of (fluorescently dyed) reagent microspheres (for lateral flow and  turbidimetry assay development) and flow cytometry microspheres to their product range: Cyto-Cal ™ for instrument calibration and Cyto-Plex™  for multiplex assay development. These are manufacturered to the same demanding levels of uniformity and surface quality as required by the particle size standards market.
Seradyn, the other member of the Thermo Particle Technology group, manufactures magnetic particles and as such complements the Duke Scientific product line perfectly. Their product portfolio includes the Sera-Mag® Magnetic Carboxylate-modified, Streptavidin and Oligo (dT) particles. Their unique Magnetic Core-Shell design encapsulated with a non-styrene polymer outer layer, creates a huge cauliflower like surface area with an exceptionally high binding capacity. The Sera-Mag® "SpeedBeads"™ product line offers the same high binding capacity combined with magnetic separation in half the time.
Working closely together with the R+D scientists from the Thermo Scientific Particle Technology Group, Distrilab Particles' product specialists are actively involved in new product development and OEM projects.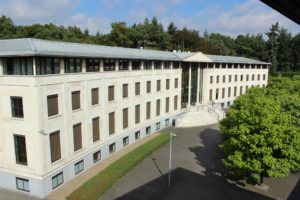 +31 33 49 47 02
Call us for more information
Leusderend 6
Leusden, The Netherlands
Mon-Fri: 8:30 am - 5 pm
Saturday & Sunday: Closed